The Best Privacy Tent and Portable Toilet for Camping
The whole point of going camping is not only to get away from pressures that come from our work places but also to get out of the house sometimes. It is what makes it all the more fun. To know that you can get away from home and reconnect with nature if you are the kind of person that likes such vibes. Now the only thing that makes me love camping more on a personal level is the fact that it does not have a lot of complications. However, if you do not prepare well enough you might find camping to be hell of an experience. This happens, especially when you do not make proper reparations. Take this as an example. If ever I were to ask you what is a must carry for you when you want to go camping then I'm sure top of the list would be light, a lot of drinks and food right? Well wrong. Some of the things that people take for granted most turn out to be of most importance. I'm a person that never beats around the bush. So without further due let me introduce you to the two things that will be top of your camping list from the moment you are done reading this article.
Now even when camping, as much as you might love the wild, there will always be that sense of wanting to have privacy especially when taking a shower. Let's just say it's a human inbuilt instinct. No matter how hard you try, taking a shower in the open will not feel right at all. Now that we have identified the problem allow me to point away, in the direction of the solution. Before I get started, I want you to know that I fully understand that we are packing to go camping, not to some hotel. What I mean is that I understand you want to keep the baggage as light as you possibly can. Glad we have that settled that already.  Now when you are planning to go camping the last thing you want to include in your to carry list is tools. I mean, you are not going to fix anything out there. That at least does away with the thought that might have been bothering you when you thing of having to go and start fixing a showering tent. The ne major advantage of this shower tent is that it is easy to assemble, something that you can so easily do with your bare hands. Now I know you might be thinking that that is a recipe for disaster but I assure you it is not. The tents are made with the task they are meant to serve in mind. That is why they are designed in a manner that makes the wind proof so you have no reason to stress over the wind stopping by and seeing you naked at all. Now the moment you want to go shopping for a shower tent you will find that most of them are designed in a manner that would not really make any difference from showering outside. What I mean is that with most privacy tents even though you are taking an ice cold shower it will feel like you are doing so while standing outside. Our privacy tent is, however, made with a specialized material that blocks ultraviolet rays and reduces any possibility of outdoor burns. Now does that not sound like carrying your home shower with you to the wild? When camping with friends, there will always be that one friend that will want to be the clown of the group and make a comedy show out of you. If you have never done this, I'm sure you've heard or seen it being done. That moment when you are taking a shower and someone comes and opens up the tent to give you a migraine, and everyone else, a good laugh. That is a worry you will not need to have since this tent is tailor made in a manner that makes sure once you are inside you control whether or not anyone else from the outside can have access.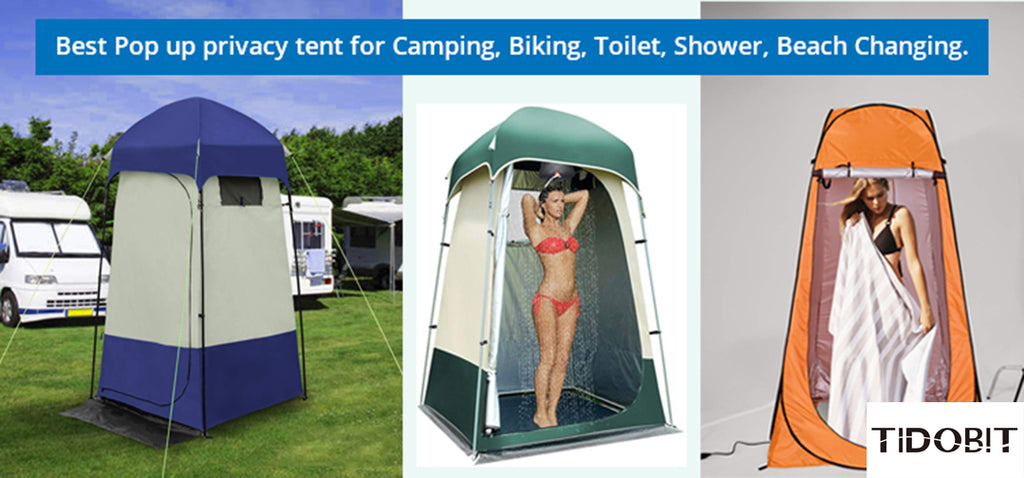 Now the moment you are done taking a good shower, you have the freedom to lay back and enjoy the meal of your choice. After which, of cause, follows the urge to relieve yourself or take a poop. Now I won't pretend to have not heard of people that will just decide to go on a head and dig a whole the old cat way. Or even those that will not bother to dig the whole in the first place. But that is just not you and I. That being said, the other thing that should follow, in your list, is the portable toilet. Now in case you are yet to hear of it, let me do a little intro for you. Before human civilization there were toilets build, central once though, where you needed to go and relieve yourself if ever the need to came. Well I'm joking, it's something that being done up until now. Not that is wrong. For camping though, there was need to find some other way that was more convenient. That is what led to the development of portable toilets.  The best thing about these toilets is that they are light. You heard me right. They are designed to make sure that you will not have to break a sweat every single time you need to use them. Now the picture, in regard to size, that you might have of the portable toiled might just be right. The question that you might have for me is how on earth I would expect you to fit it in the little space you have left. Well, the good news is that it is detachable. That means you will be able to dismantle it and bag it whenever you are done with your business or are ready to go on home.  No tools are required for either the process of putting all the pieces together or dismantling your toilet. You don't have to worry about getting your hands dirty every time you move your toilet from one place to another. Hygiene must be regarded at all times. The portable toilet has built in handles for easy transportation from one place to the other. Other than that, you have a portable hand washing station right next to it. This explains why it is easy to term to it as your home away from home. After you are done, the piston pump ensures that your toilet will be left sparkling clean always.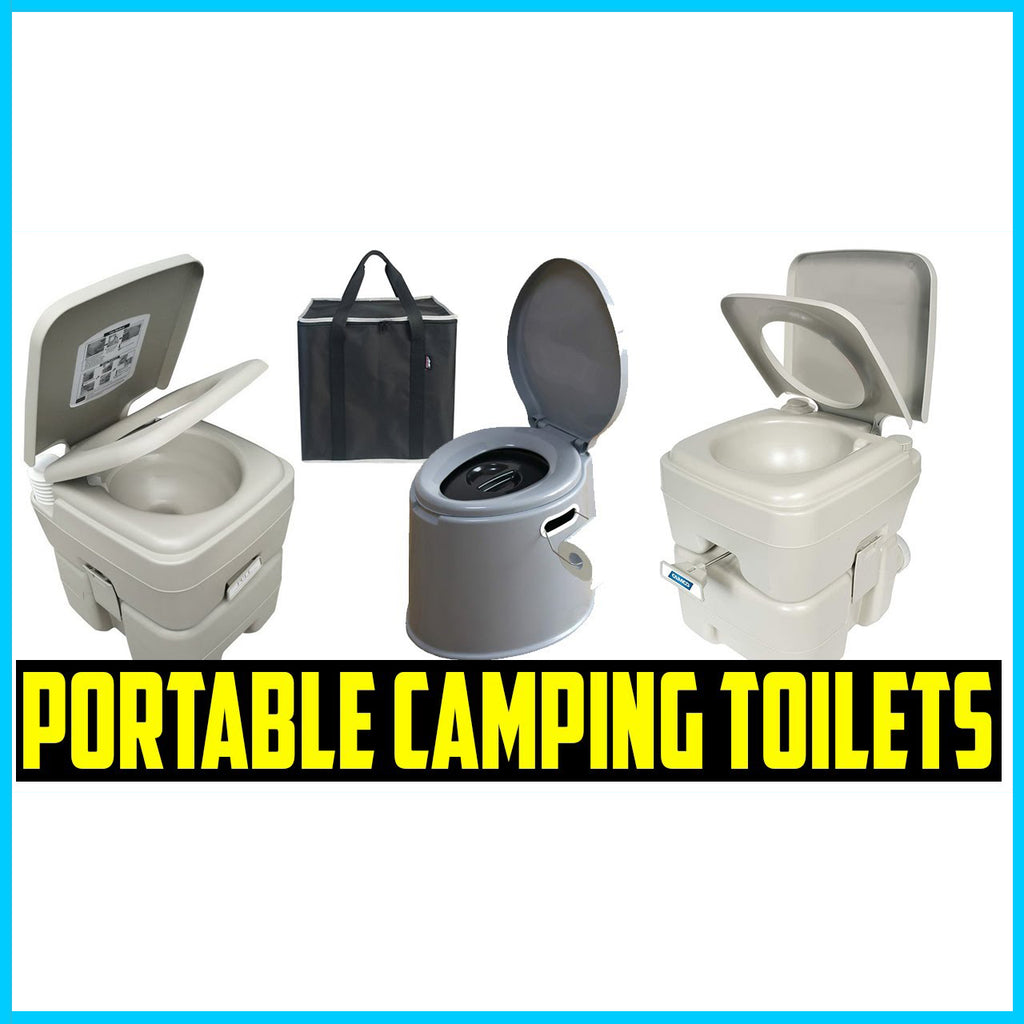 In case your only excuse not to go camping involved either of these two things then you have no reason to worry anymore. Now you have all the guarantee that your camping experience will feel like you are home, only that this time, you will be surrounded by nature. It is the ultimate camping combination and available for you. No more sunburns after a shower. No more stressing about how windy it is before going to take a bath. Get this perfect combo for the best camping experience.