Make School Safer With a Portable Hand Wash Station
School, especially for kids should be the safest place second to their homes. It is where kids come to learn and build their hopes of achieving the dreams that they have. Other than making sure that they are safe from any danger that might possibly be post to the by the outside world, every effort should be made towards making sure that they are also healthy. To be honest, the best way to make sure that safety is maintained in school should start from the house where the learners stay. When dealing with learners, however, you can never be too sure. The urge to always have something in hand is sometimes overwhelming. When dealing with young kids especially, you can never truly control what they put their hands on. Studies have over time indicated that the performance of a school has everything to do with not only the mind of the learners in terms of mental peace but also by how clean the environment they are in is.
It is for this reason that most schools will make huge investments into making sure that the infrastructure of the school supports cleanliness in every possible way. After a lot of observation, it is easy to notice that the one way to control the spread of illnesses within a school is not to ask learners to avoid physical contact but to make sure that they keep their hands clean. Before we delve into just how effective those efforts have been, let's look into just how bad it would be in the case of a break out without proper facilities in place. Think about it for a second, with how playful and friendly learners are with themselves, controlling what they do is impossible. That is why one child will suffer from a common cold and before long the whole class is also down with it. Not that there are not enough hand washing stations in school. Some schools have even gone to the lengths of making sure that it is possible for every three students to have exclusive access to one tap.
What I'm trying to say by simply painting this picture is that efforts have been put in place to try and curb the problem but they just haven't been enough. With how advance technology and innovation has become, however, this problem is already becoming a thing of the past. One thing is certain; we all want to be having students perform well in school. Their performance, whether we like it or not is always going to be affected by how neat they are and this will ultimately be judged from how often they wash their hands. No one will be in a position to punish students to force them to wash their hands. The more modern and wise approach to this is to make sure that the facilities to wash their hands are so readily available that they will be washing their hands almost as a reflex action.
The solution has been long overdue but it is finally here. Allow me to introduce to you portable hand wash stations. Now I'm sure that already makes you want to wash those hands of yours.  The mare fact that the hand wash stations are portable means that learners will be able to have access to them at any time. To clear any second doubt about the validity of this portable hand wash stations, let's make a small comparison. The best way to do so is to make a comparison of cost. If ever you were presented with the option to build sophisticated hand wash stations like the ones that have been around for ages, not helping with our learners washing their hands, and the portable ones that are cheap and yet effective what would you go for.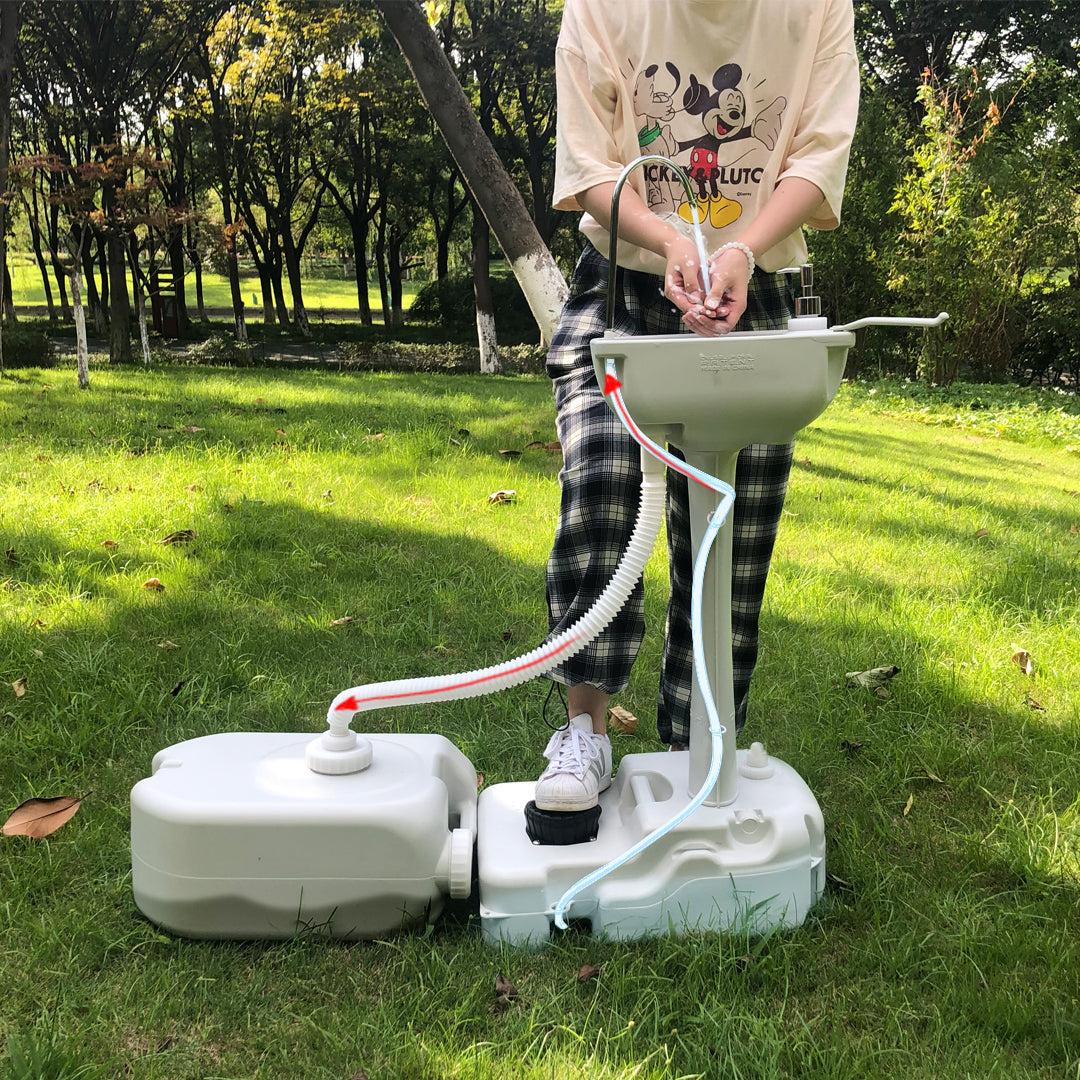 Now to make one thing clear, the portable hand wash stations are not coming to replace the already available systems, well at least not yet. They are here to compliment the already existent ones. What I mean is that it's not wrong to imagine that a learner can walk out of the wash rooms without washing their hands. Imagining walking two blocks to get to the available second option to wash their hands is something both you and I know is not going to happen. The moment he/she comes across a portable hand wash station, it will spell out convenience and the hands will definitely be clean. Now when dealing with learners, the fact that there are already genitors in place to clean the already existent hand wash stations, it would seem like too much when asking you to hire people to install the portable ones and maintain them. Now let's deal with each issue at a time. On the question of installation, technology has allowed for the portable hand wash stations to be designed in a manner that even the learners themselves could be asked to assemble them. Not that that is a suggestion. The portable hand wash stations are so easy and convenient to put together and dismantle whenever convenient.  This is to mean that the question of having to hire more manpower to put them together has been answered.
The second issue that might need answers but have been dealt with is that of durability. Let's be honest with each other. For some reason, learners have a soft spot for ruining things. They just can't help themselves. No matter what you put in front of them or how helpful it is to them, the will to ruin it is always stronger somehow. Now what you do not want is to have to present a budget every now and then for replacement of the portable hand wash stations. The answer to that is simple. You see, the general idea before the onset of the designs was that students will be the most likely consumers. It is for that reason that the design is specific to make sure that they are built to last. The other question that may arise is on the factor of drainage. I mean it is a portable hand wash station. This is to say that the water being used will without a doubt have to end up somewhere. The water is stored in a container that is leak proof meaning that you do not have to worry about water being everywhere around the school. Being a portable hand washing station is to mean that someone has to be responsible of moving it every now and then. This will, however, be done with utmost ease since the station has wheels which make it easy for the person moving them to just push them to any desired location. The best way to maintain safety in school is to protect the learners from dangers that are unseen and in this case germs and infections.  The performance of students will always be affected by how clean they are. Make sure that your students are safe and are neat always. The idea is to make sure that you do that in style. In a manner that will not have you dig too deep into your pockets to get it done. Choose the Tido Home portable hand wash stations for ultimate safety.