How to Choose the Perfect Portable Toilet for your Adventure
Adventure is one thing that best helps us get our minds straight. It is a way of getting to enjoy life to the fullest whether alone or with our friends. Some of the ways though which this can be done are through camping, hiking, or even boating. There so many more things that we can bring into our adventure. Preparation for adventure will always be the determinant of how successful and memorable the experience will be. Other than packing everything you need, a portable toilet will always come in handy, especially when it comes to comfort and peace of mind. If you are a person that loves adventure then here are some of the best portable toilets you can choose from when you are packing. It does not matter what your preference is, whether you like your portable toilet too tall or too short. It will not really matter whether you have enough space or not. The options below will sort all that out. If you are a person who loves your toilet seat soft for the sake of your skin the worry, not for even that is covered. Every single toilet mentioned you can find on
TidoHome
at very affordable and friendly prices.
Camping Toilet Outdoor Chemical Toilet Portable Potty with Level Indicator
When you are going camping then this portable toilet is without a great choice. This is since it saves you as much space as possible. This means that you have extra space to pack up anything else that you could have otherwise left behind. It is lightweight meaning that whenever you want to use it you will not find it difficult to move from one location to another. This portable toilet is so comfortable. This makes sure that you will feel as though you are at home when using it. The downside to most portable toilets is that they can be very troublesome especially when it comes to cleaning them. This portable toilet is however very easy to clean. Portable toilets can be used multiple times. The problem comes in where you do not know if the toilet is full and you continue to use it. That should now worry you in this case since this toilet has a level indicator.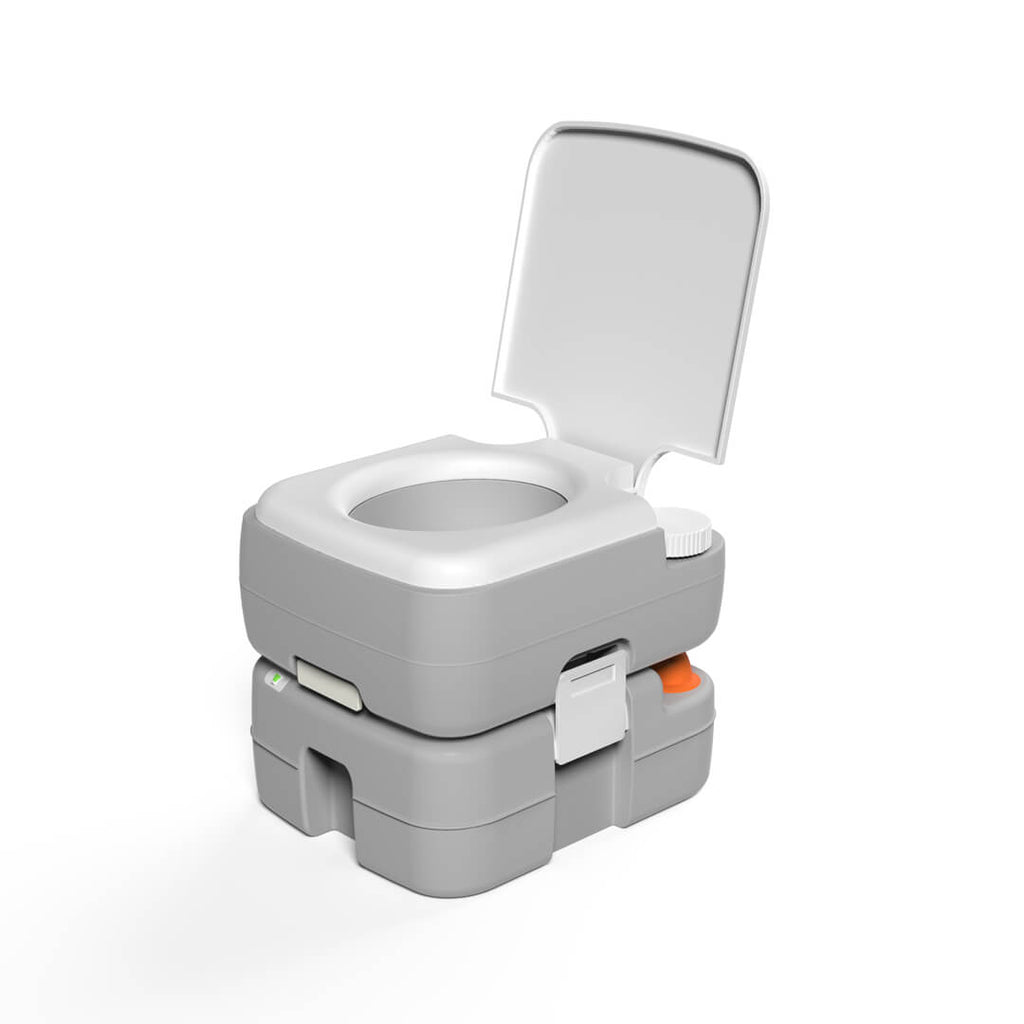 Tido Home Portable Toilet for Outdoor Camping| with 10pcs Disposable Bags
The triangle design of this toilet makes it a personal favorite of mine since it offers great stability. It is a toilet you are sure you can be on your phone and the moment you see something funny you can have a good laugh without having to worry about falling off. Now the one thing that tall people hate is having to go to a toilet and finding it uncomfortable since it's way too low. This toilet, however, has a feature that allows you to adjust the height to your liking. It does not matter if you are tall or short, you will get the toilet size you want conveniently. It also comes with disposable bags that you can get rid of the moment you are done with your business. The toilet also takes away any stress that you might have when it comes to moving it around. It is absolutely lightweight thus making it easy for you to move it to the location of your choice with ease. It is definitely a must-have for when you want to go camping.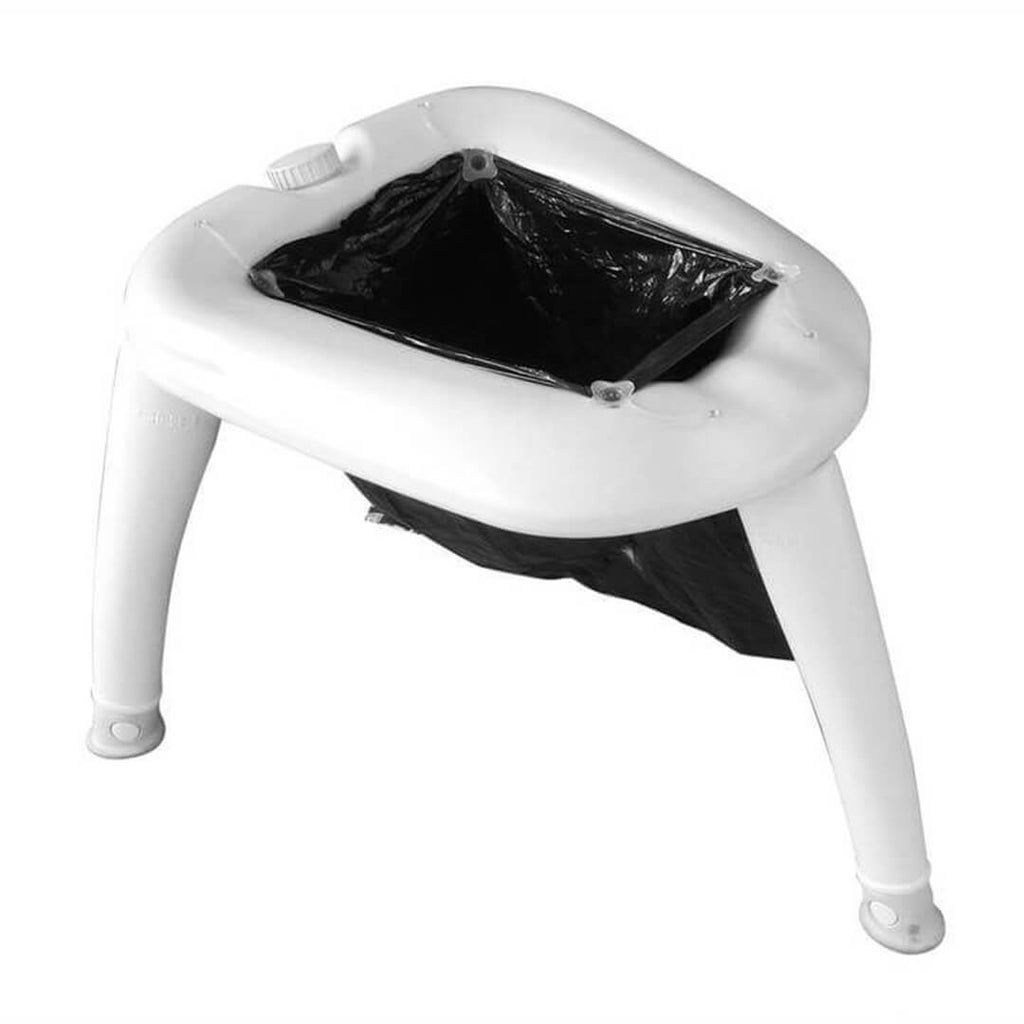 Portable Camping Toilet, Travel Potty Car Toilet, Portable Folding Toilet for Camping
I have always insisted on the need to have space-saving equipment when going camping. Well with this toilet you will save so much space it's almost like you will not notice it there. This toilet is foldable. You heard me right. It's a toilet that you can fold when packing for camping. It's an amazing feature in that you can fold it and place it on a flat surface. This means that you can even place it in a bag or even amongst other things that you have packed up. If that sounds like the best thing you have heard then let me assure you it's not even half of it. This portable toilet is multifunctional! Oh yes, its design makes it possible for you to not only use it as a toilet but in many other ways. Say perhaps you decide not to fold it when packing. The space that it has inside can be used to place other things that you need to have with you when packing. Now how convenient is that! Other than just using it to pack stuff inside, you can use this portable toilet to dispose of your trash. It can be used as your very own trashcan when camping. That means that you do not have to dirty the whole place. I mean it is absolutely necessary that we conserve our environment. If you think that's not convenient enough then you can use it as a stool when you are chilling by the fireplace with your buddies. One more way in which it can be used is as a vomiting bucket in case you have a pregnant friend with you or are pregnant yourself.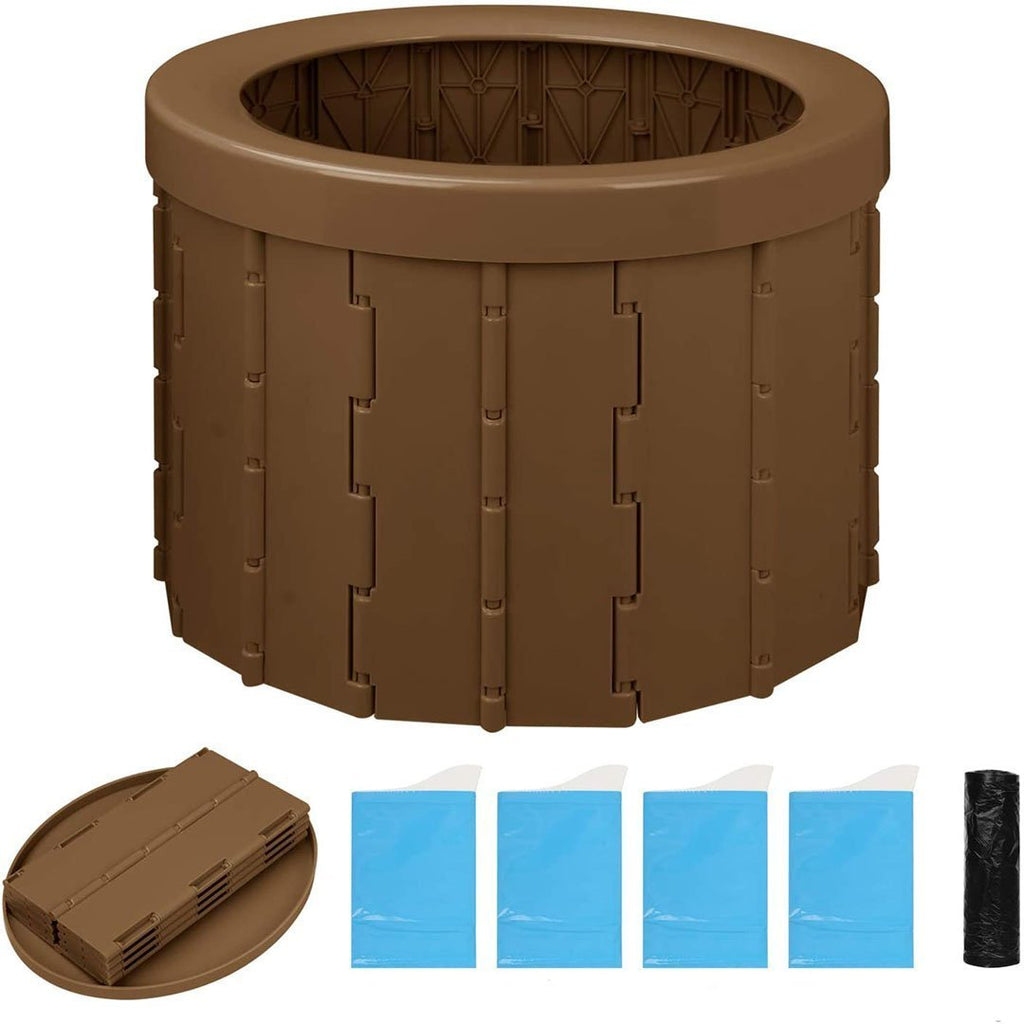 Camping Toilet, Folding Compact Outdoor Porta Potty for Camping, Hiking, RV, Boating and Trip
When camping or out on an adventure, you will always rest easy knowing you have a collapsible
toilet with you. Not because it is cool, which it is, but because you will know that you have some free space to spare. This collapsible feature of the toilet makes it even easier to carry around from one place to another. You have no reason to worry when it comes to infections. The toilet has been made from a material that is easy to clean. You need not worry about wasting any time cleaning your toilet. This toilet comes with six plastic bags for you to use. They are of great capacity and it will definitely be a while before you think of getting new ones. When you poop the first thing you want to be is comfortable. This applies even with our toilets at home. The design of these toilets puts that into consideration. You are fully comfortable when using this toilet making your pooping experience as comfortable as it can be.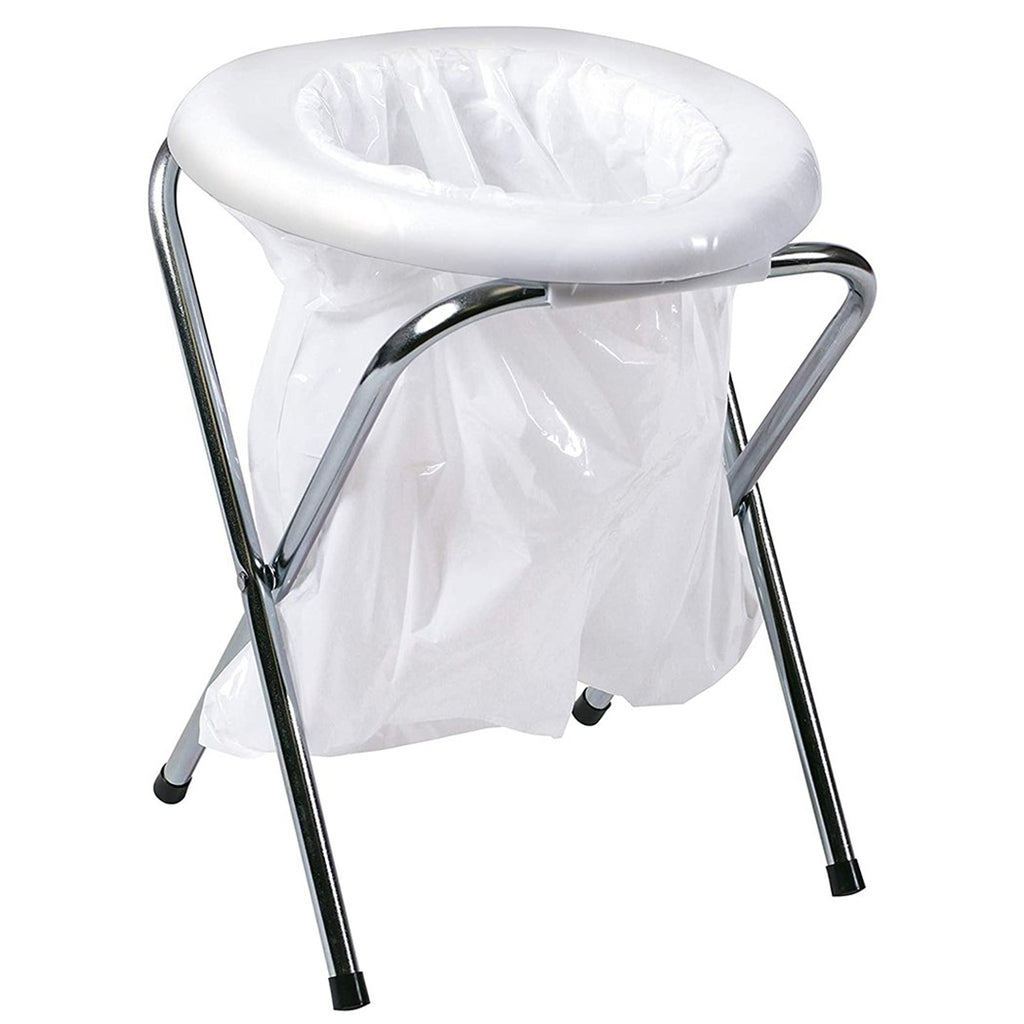 Camping Toilet with Detachable Inner Bucket and Removable Toilet Paper Holder Lightweight Outdoor Indoor Toilet for Camping, Hiking, RV, Boating and Trip
This portable toilet is a must-have whenever you are going for your adventures. The feature that makes it stand out from most portable toilets is the fact that it has a detachable toilet paper holder. This feature makes it unique in that you can even hang your towels on any side to your convenience. The other thing you will find absolutely amazing about this portable toilet is that it is lightweight. This means that you will not have to worry about putting in too much power when carrying it around from one place to another. The trouble of having to empty it after every use has been taken care of since you can use it multiple times for it has a large capacity. A portable toilet should be comfortable at best. This toiled has been made with you in thought as it is comfortable and definitely skin-friendly. You will never have to worry about falling off in the woods as you poop since this toilet has absolutely great stability.