Five Reasons to Buy a Portable Sink for Your Event
Portable sinks are can be very useful for a variety of situations. And, now more than ever, it is important to keep people clean. Portable sinks have become even more useful since it has become safest to gather outdoors. Due to the coronavirus pandemic, there has been a renewed emphasis one cleanliness and hygiene, and such sinks are great tools to keep people close to the sanitary products. There are many reasons why you should buy a portable sink for your event, but five of them are more important than the others.
Portable sinks can go anywhere.
One of the biggest advantages of portable sinks is that they can be used in almost any location. The benefits of this are obvious for many events. For parties, gatherings, weddings, or other events that take place in rural areas, portable sinks are a great addition. They are easy to move and they have enough water to last for long periods of time. Of course, they can also be used for indoor events as well. Portable sinks are great even for places that have regular sinks installed because they increase access to sanitization. In addition, portable sinks can be permanent parts of places that don't usually have sinks, like classrooms and farms. Especially when they are being used by smaller groups of people, the sinks as sold by Tidohome can last for several days. In a time of uncertainty, the seamless integration of portable sinks represents one of their greatest benefits!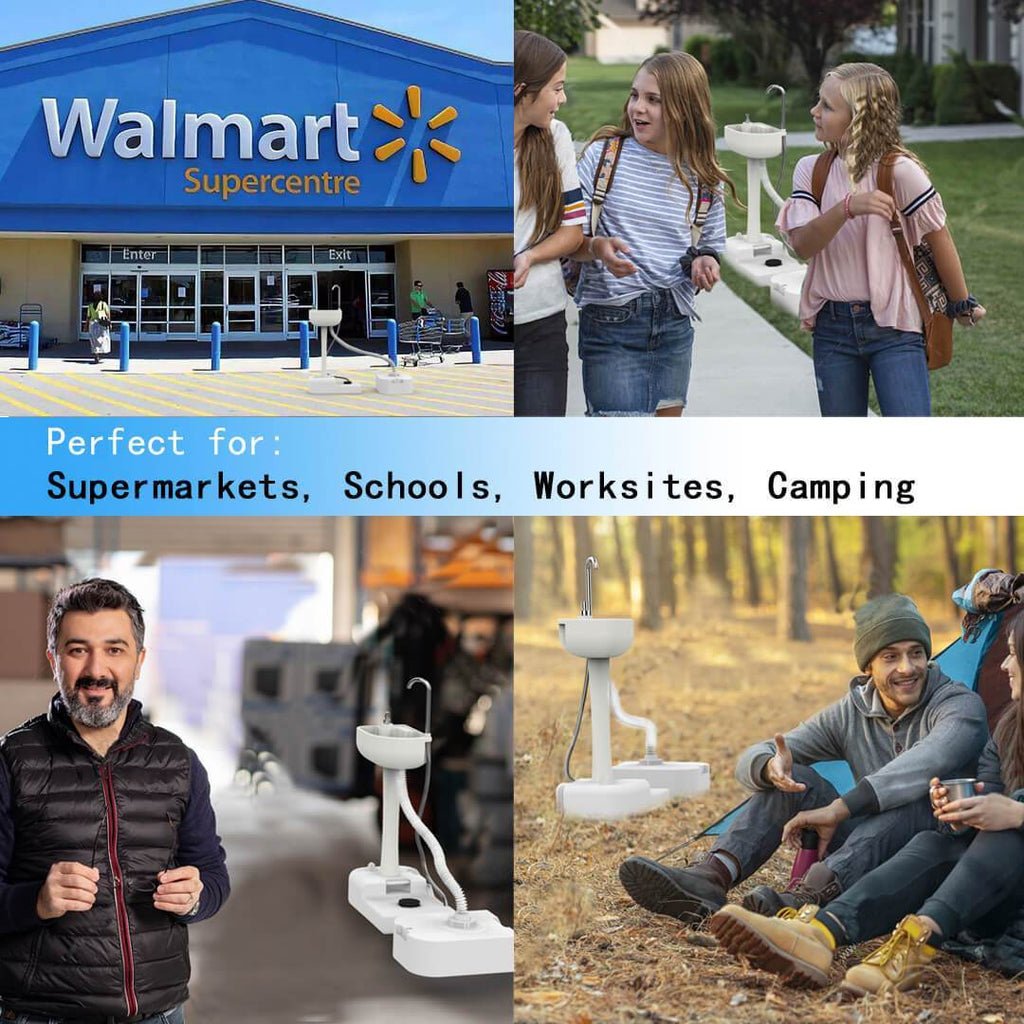 Portable sinks keep germs at bay.
Portable sinks, especially those from Tidohome, are premium products crafted to make washing and cleaning easier. During this COVID-19 pandemic, being hygienic is more important than ever. While hand sanitizer and other products are helpful, they cannot beat the benefits that come from actually washing your hands with soap and water. Portable sinks allow people to practice the best washing techniques without making any sacrifices. Portable sinks are now equipped with soap dispensers as well, to make the process much easier for the customer. Portable sinks, whether they be used during travel or at home, are designed to keep people clean with as little hassle as possible on the part of the customer. Especially with the newer portable sinks and those with large water tanks, portable hand washing has never been more hygienic and simplistic.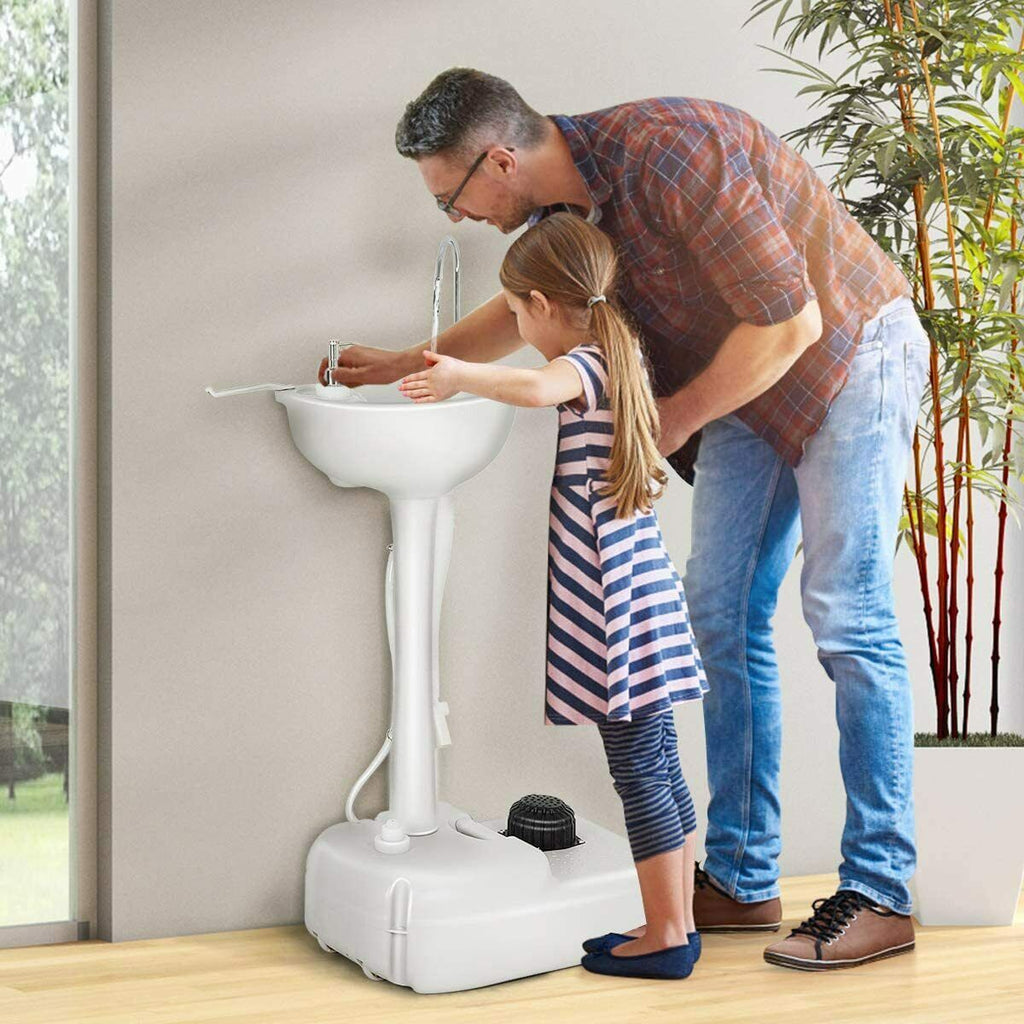 Portable sinks are long lasting.
Portable sinks are also helpful because they can be used for a very long time. Many portable sinks are built with sturdy materials to ensure that they are usable for long periods. Materials, however, are not the main reason that portable sinks are so long-lasting. There are other factors to take into account as well. For example, portable sinks can often be found with warranty included upon purchase for a year or more, and this is a huge advantage. Portable sinks are only good for customers when they work properly, and if function can be guaranteed, you don't have to be concerned about how to take care of the portable sink. In addition, portable sinks are also easy to assemble and come with comprehensive instructions that are easy to understand. This might not seem like something that can make the units last longer, but it is. If the installation was complicated, or if you weren't sure how to correctly assemble your portable sink, it would be easier to make a mistake that could lead to long-term problems. Luckily such problems are avoidable with most portable sinks, especial those sold by Tidohome, and customers know with certainty that they were benefited with a product that can be used for many years.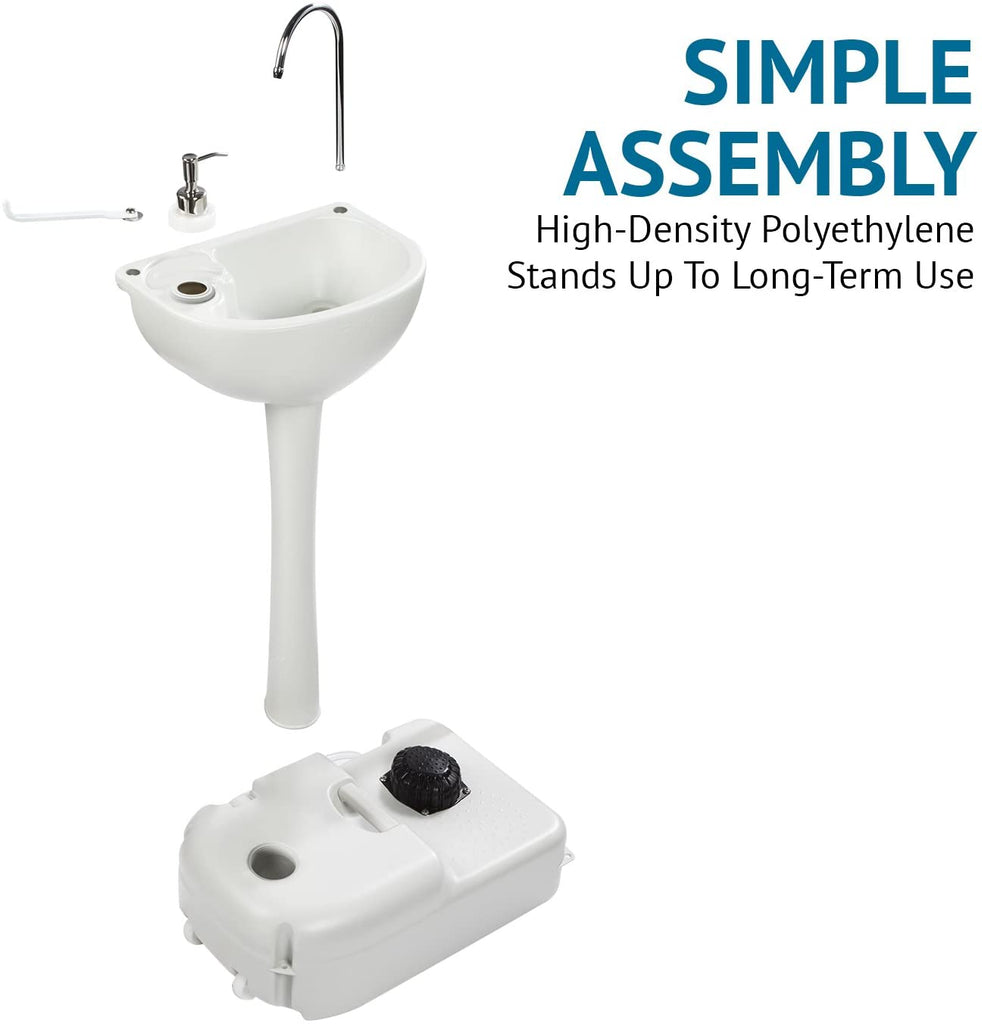 Portable sinks are affordable.
If you are considering getting a portable sink for your event, you should know that they are affordable. This is one of the greatest reasons to buy a portable sink for your event. There are plenty of high-quality portable sinks that can be purchased new for less than 150 dollars. Indeed, portables sinks are very beneficial for this reason, because customers who need them for events don't have to worry about spending too much money and they are guaranteed a good product. As already mentioned, the sinks are also long-lasting, especially those made with newer materials. And, in addition, portable sinks can be used in conjunction with a septic system to circulate water, but even if customers don't take advantage of that option, there is still plenty of water for each portable sink. Portable sinks are more than capable of being used for the entirety on an event. Portable sinks, therefore, are not only useful and sensical for one event, but can be purchased and used for many different activities. This makes the purchase of a portable sink for events a smart and long-term solution.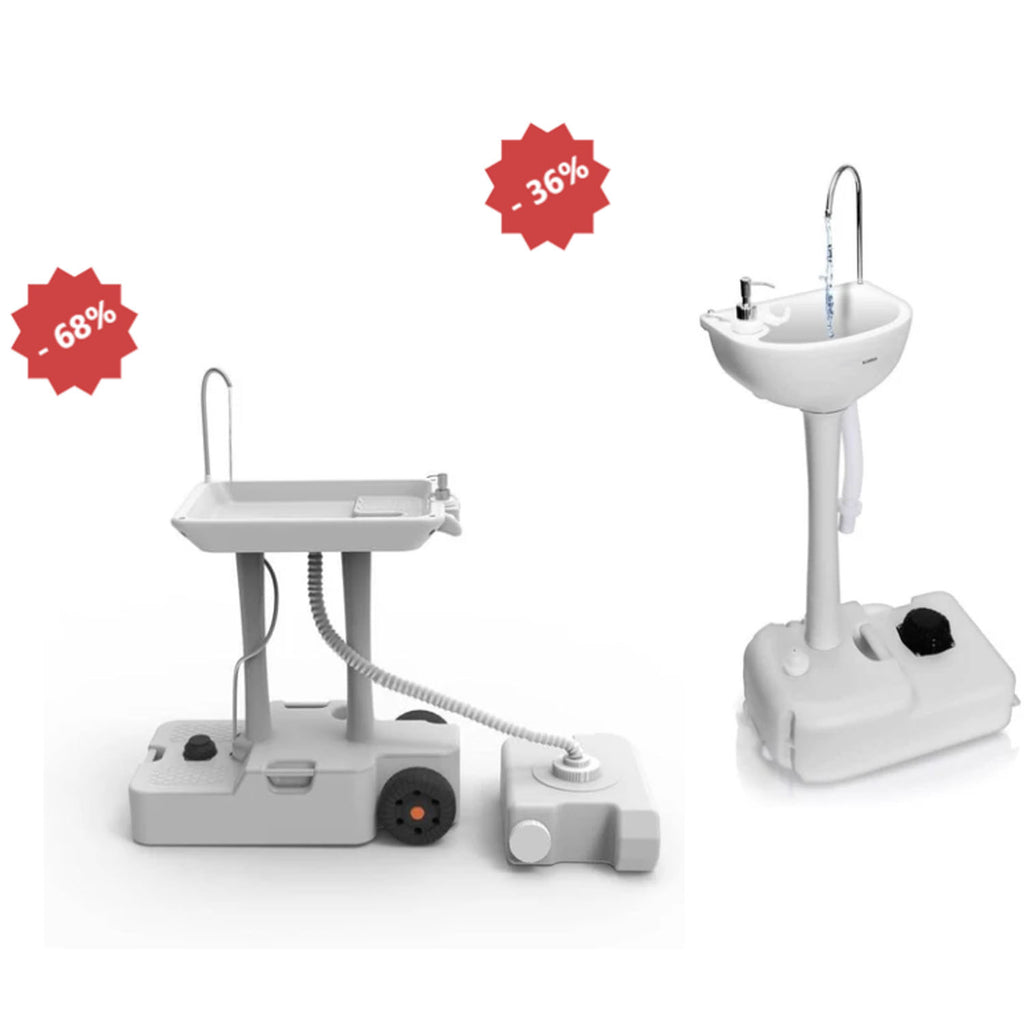 Portable sinks are easily transportable.
Perhaps the most obvious (and also overlooked) reason to buy a portable sink is because they are portable! Portable sinks are lightweight and easy to transport, and they are assembled by the customer, often, upon delivery. In addition, portable sinks are compact and can fit in small spaces both indoors and outdoors. This is what makes them great for a variety of events, because you do not have to worry about where to put them. And, of course, portable sinks are easy to move. Nearly all portable sinks have wheels and can be moved with ease in events where it is necessary to do so. And, of course, in events where portables sinks should be used in the first place, it is a great advantage that they can be transported at random depending on where they are needed. Now more than ever, holding events is a matter of keeping everyone in attendance safe by ensuring that they have access to hygienic sanitization solutions. Doing so is made exponentially easier by utilizing portable sinks, the newer models of which are better equipped than ever to keep people safe and be transported with simplicity.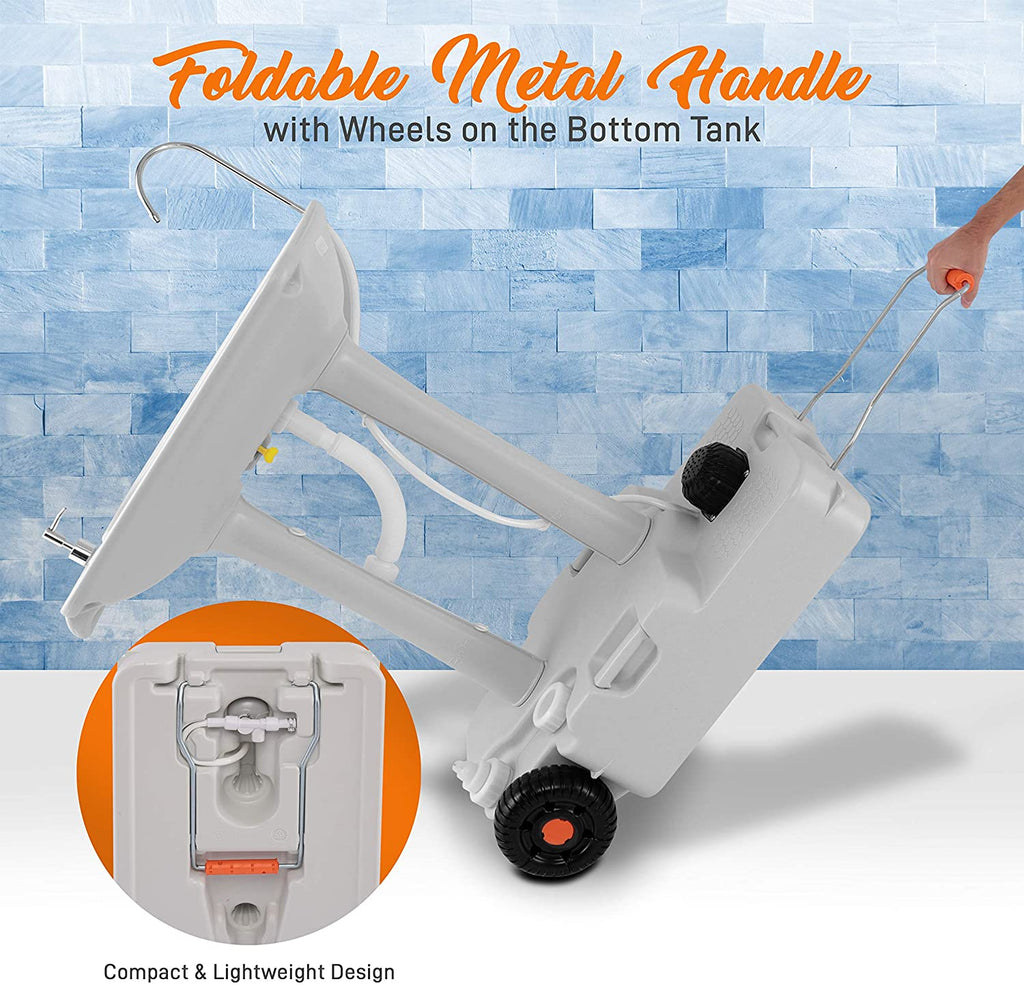 Portable sinks are great for a number of situations, and were long before the coronavirus pandemic rocked the global community. They are now objects of even more importance. Unfortunately, many people don't understand just how useful portable sinks can be. Portable sinks as sold by Tidohome are premium products that have five primary benefits; they can be placed in many locations, they keep people clean, they last a long time, they are affordable, and they can be easily moved. If you are having an event, or if you are in a position where you have to host groups of people for extended periods, a portable sink can be an unbelievably helpful tool. With one in your arsenal, you'll discover how much simpler events and activities and can.