Are Portable Handwashing Stations Sanitary? Here is the Answer!
Portable handwashing stations are built and sold for the purpose of keeping people clean, but the product is relatively new in its use and is only now starting to gain popularity. The concept of a portable sink has many people wondering whether portable sinks are effective, and whether or not they are sanitary and safe to use. The answer is, of course, yes. Portable sinks are sanitary for a variety of reasons, and they will keep family and large groups safe without fear that of any disease or accident. Portable handwashing stations are just like sinks, though they do differ in a few key areas. Nevertheless, anyone considering a portable sink should know the following information about, including why they are sanitary and how they differ from other products.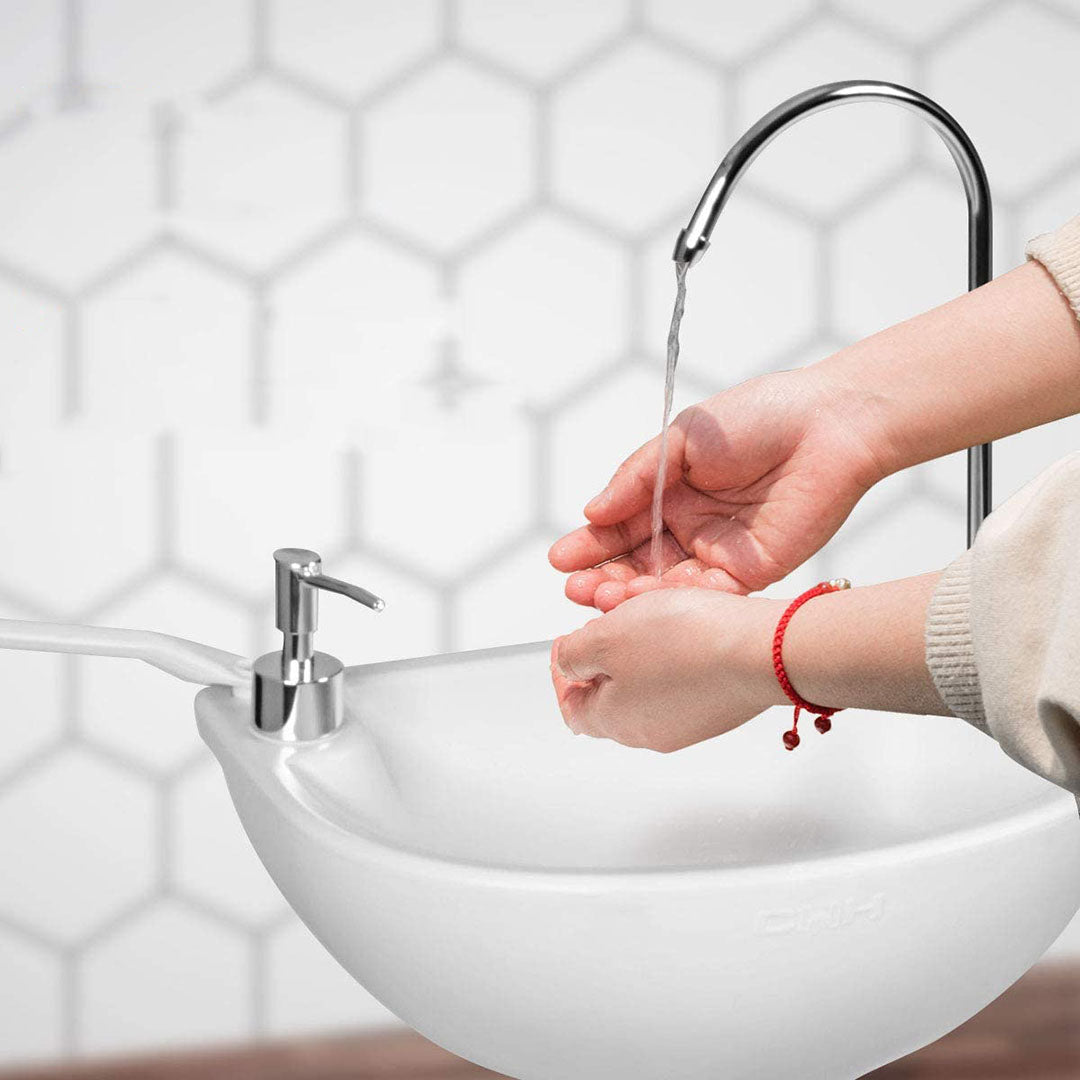 First and most important, portable handwashing stations are safe, efficient, and sanitary, manly for one primary reason; they are foot-operated. When you purchase a portable handwashing station like those sold by Tidohome, you have to assemble it yourself via a set of extremely simple instructions. Once that is completed, you will have a sink with a foot pedal that you use to operate the product. This means that they only thing you have to touch is the water as you clean your hands. In addition, all of the water that is being used is drained. It can be drained into the separate tank in the unit to be disposed of later, drained into a sewage system to safeguard the environment, or it can be drained to an outdoor toilet for reuse. Essentially, however, the water that is being used by the portable handwashing unit is clean water.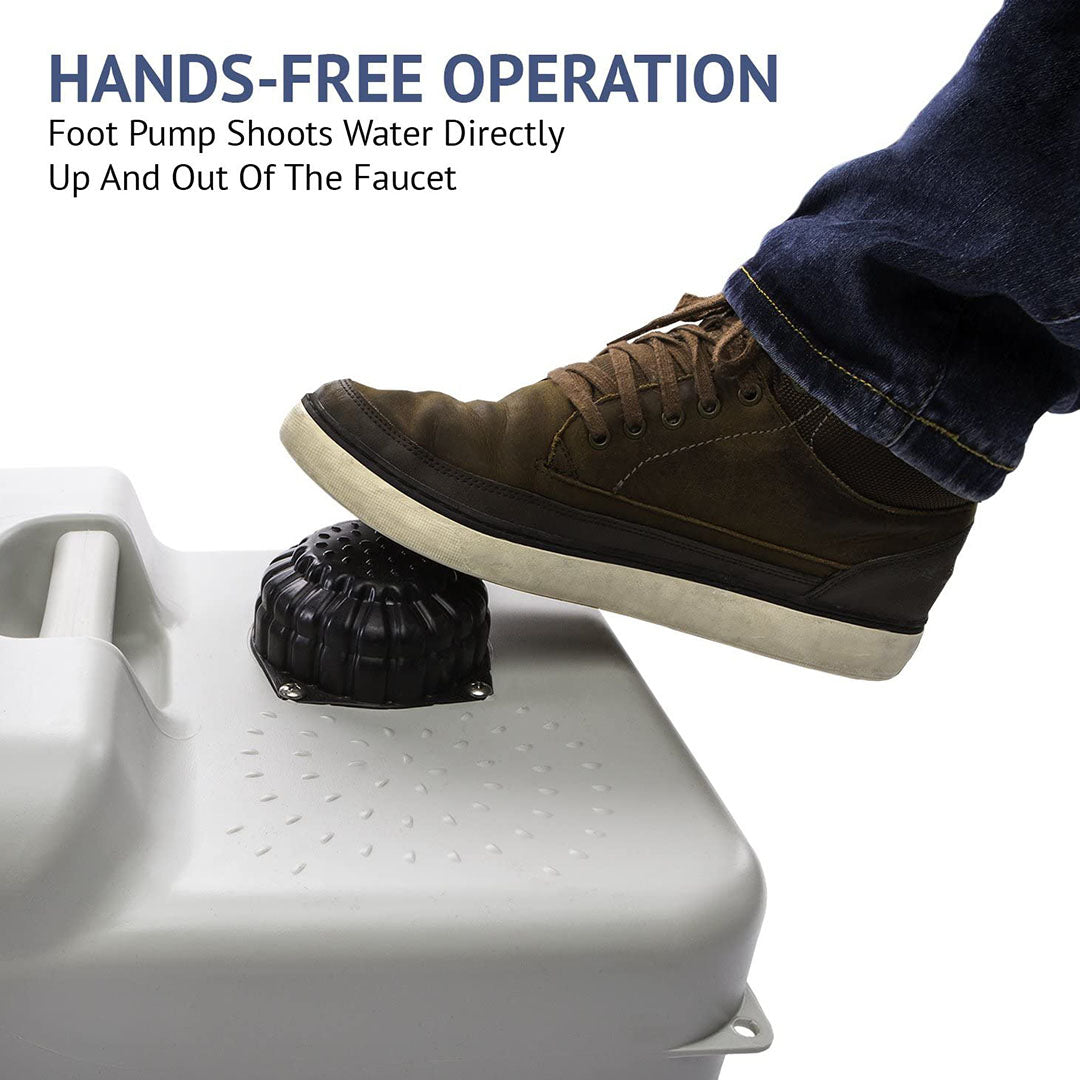 It is understandable to be concerned about purchasing products. There are so many that are produced that do not work as they were intended to work, or that are not safe, or that are not built correctly. Many people are victims of such product scamming, and so it is normal and smart to wonder about new products. Especially when it comes to things that you cannot see in person, for yourself, it is hard to know everything, and there are plenty of products that are also sold which seem to be useful but which are not fit for their true purpose. These products are wastes of money and they often end up getting thrown out or tossed into the back corner of your home to be forgotten about or only used a couple of times a year. Essentially, they are unnecessary purchases. Portable handwashing stations, however, are not what you need to worry about. They are relatively simple and can be used in a variety of situations. At the end of the day, they ward of germs instead of welcoming them. In this time of uncertainty and danger, when so many people are having to be careful and fearful of the coronavirus, portable handwashing stations serve an ever more important purpose. They keep people truly clean and can help ease a lot of worry about a wide range of situations.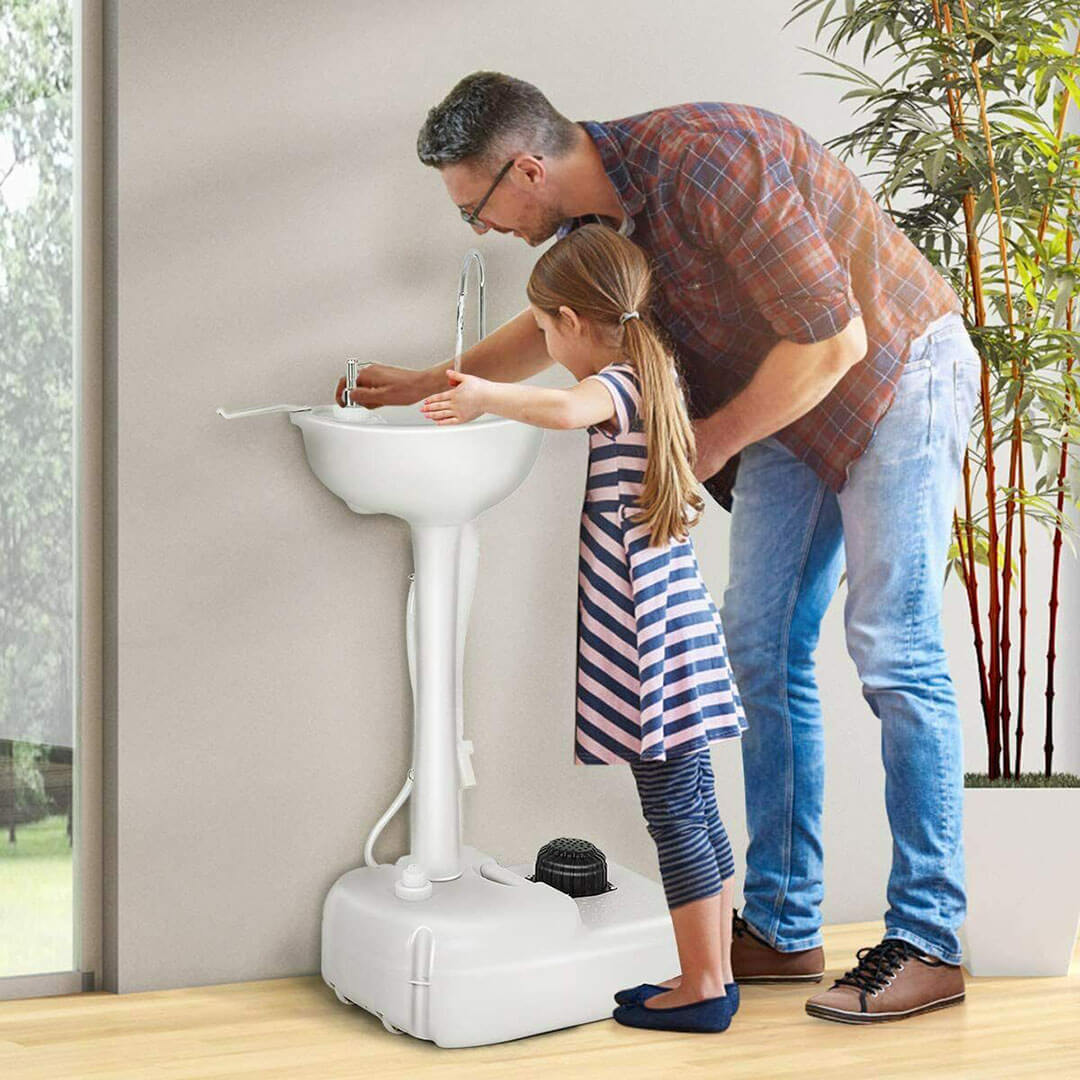 Indoor and outdoor events, for example, can be made safer for individuals who attend if portable handwashing stations are included. And, of course, portable handwashing stations are slim and easy to move, hence the name 'portable handwashing station.' Because of this, they can be utilized without getting in the way of large groups and events. Portable handwashing stations are especially perfect at times when food or drinks need to be served, of when large groups of people are forced to gather. Not only can they provide some peace of mind, but they also truly help stop the spread of disease. Portable sinks are also affordable, something that is a clear benefit of their integration. They are not overly expensive, but they are still great products. Much like many other items on the market, portable handwashing stations are hidden gems. Even though they are gaining popularity, most people do not know about them despite their incredible usefulness. Indeed, once you have a portable handwashing station, you will be shocked how often you use it. They are shockingly applicable to many household situations.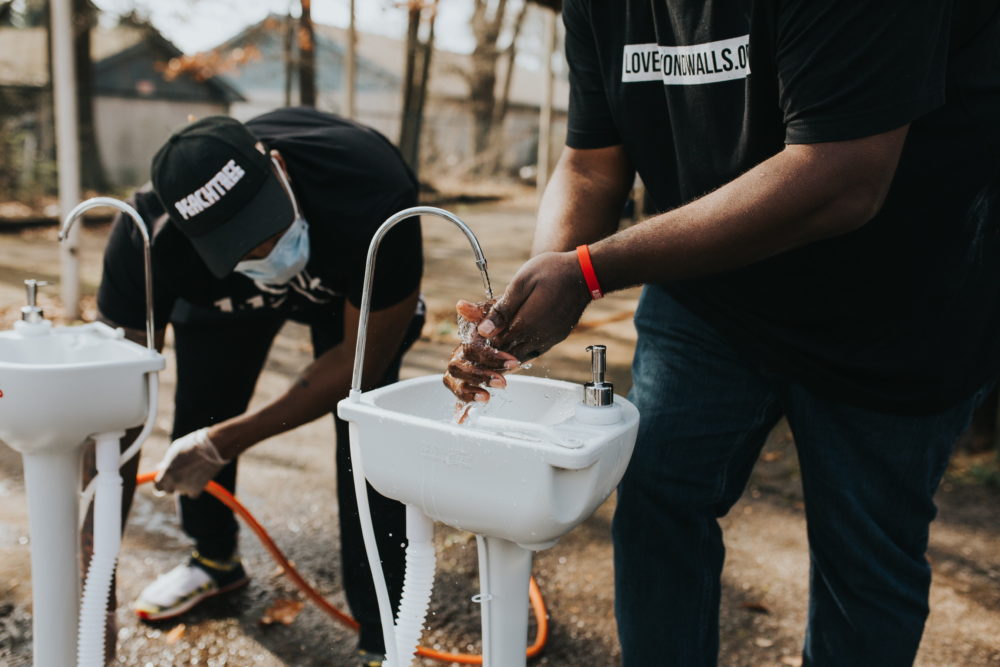 Whether they be purchased and used for events and parties or for activities around the home or the workplace, portable handwashing stations are safe to use and are effective. It should be noted, however, that sanitization is not a reason to avoid purchasing a portable handwashing station. They are extraordinarily helpful and clean. In the majority of situations, they are great additions and there are many times where they are needed. Portable handwashing stations are also produced using materials that are strong and non-corruptible. That means, in essence, that portable handwashing stations will not grow to become unhygienic. The only piece of solid metal on the objects that is exposed to the elements is the steel faucet of the sink. Everything else is made of sturdy compounds that are durable and that will not rust or waste away.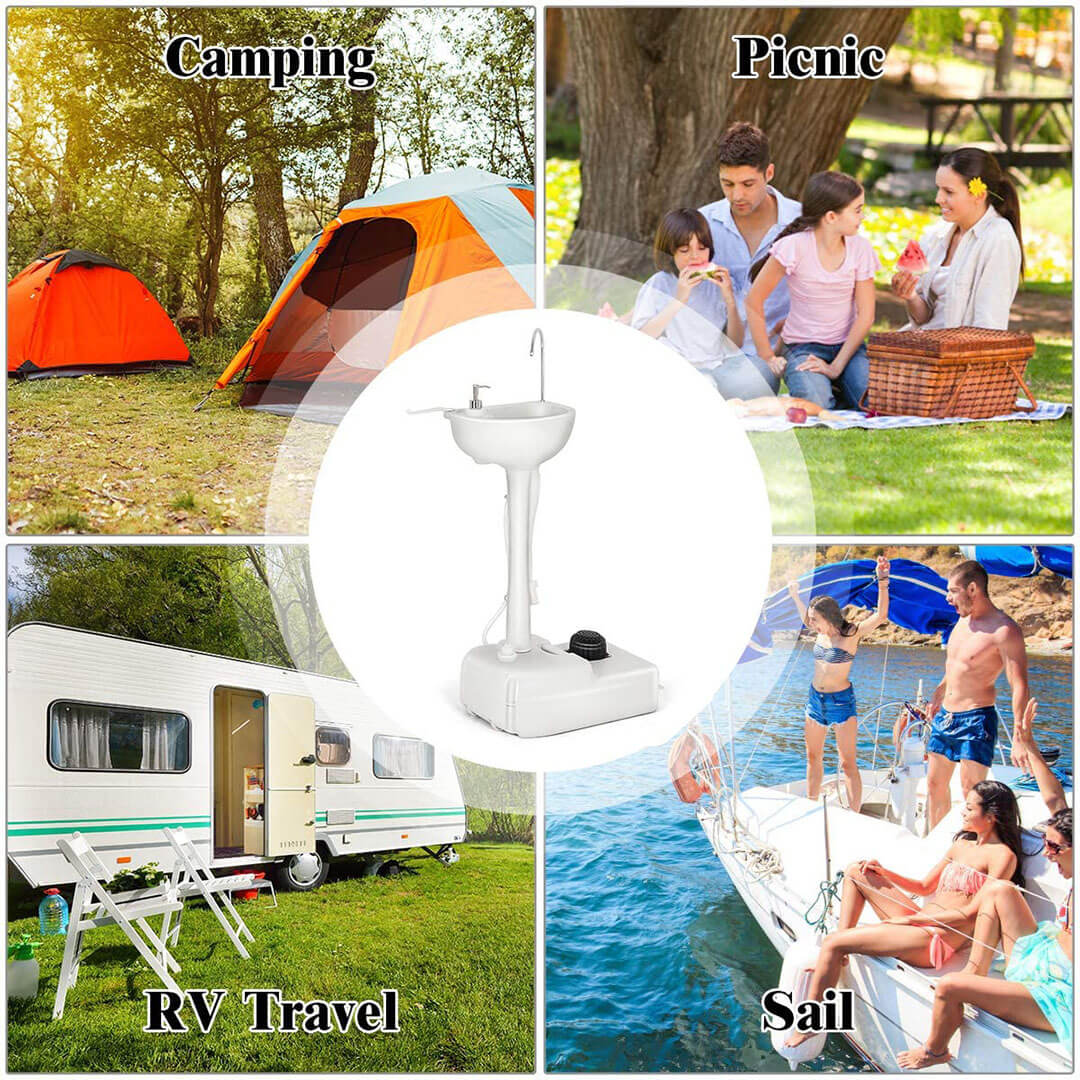 It truly does not matter where the portable handwashing stations are used, for they are beneficial in so many situations. And, while it is again understandable to be skeptical of a new product, that does not mean that you should shy away from it forever. Portable handwashing stations are certainly better than hand sanitizer and other cleaning methods in this global pandemic.  
So, the answer of whether or not portable handwashing stations are sanitary is a simple and resounding 'yes.' They are sanitary because they are operated with a foot lever and because they use clean water. They are sanitary because they provide a much better clean than other products. They are sanitary because they will not ever rust or develop any mold. They are sanitary because they can be easily moved and cleaned. Overall, there is not a safety threat presented by handwashing stations. They are products meant only to eliminate health threats and risks. For individuals considering purchasing a portable handwashing station, it is important to note that they do their job well and are very effective during the current global pandemic. Not everyone needs a portable handwashing station, but indeed nobody can or will be hurt by one. They are helpful in so many locations and for so many events that it is sensical for most socially active people during this pandemic to have one to use. If you were questioning portable handwashing stations and their cleanliness, again it is admirable and understandable. But it should be understood that not only are they very safe and hygienic, they are extremely helpful as well.